It's finally here, the new album is out now! Titled CHASING HORIZONS, the recording will feature the previous five singles released along with five new songs. Special pricing is still in effect, details below.
This project happened organically – I can't believe all of the twists and turns it took before the final completion. I couldn't have dreamed up a better collaboration amongst musicians, friends and colleagues. CHASING HORIZONS is a rhythmic fusion of samba, montuno, milonga, fatback, rumba Flamenco, guajira, four-on-the-floor and 7/8 grooves that's sure to put a smile on your face.
I have two additional videos I will be releasing from this album in the coming months, and will keep you posted on their releases.
TO PURCHASE:   Bandcamp/RussHewitt
LISTEN ON THESE STREAMING SERVICES:   Spotify            Pandora       Apple Music       Deezer       Tidal               Amazon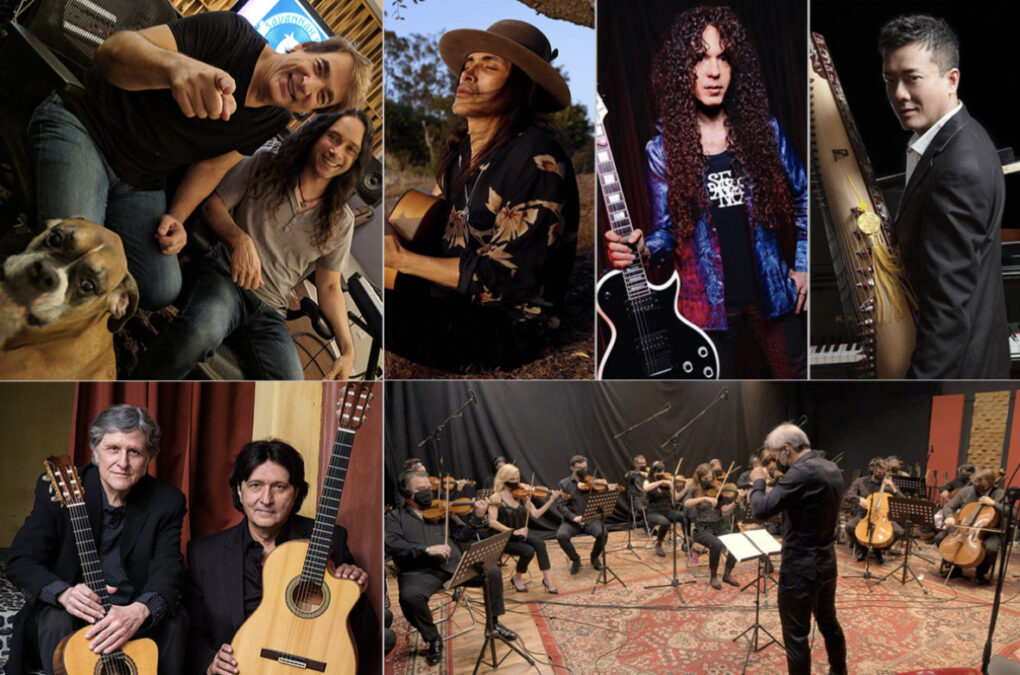 Recorded and engineered by Bob Parr at Savannah Street in Denton, Texas
GUITARS
Nuno Bettencourt (Extreme, Rihanna)
Marty Friedman (Megadeth, solo artist)
Jorge Strunz (Strunz & Farah)
Ardeshir Farah (Strunz & Farah)
STRINGS
Bucharest All-Star Orchestra (Romanian National Symphony Orchestra)
VIETNAMESE ZITHER
Tri Nguyen
DRUMS
Walfredo Reyes Jr (Santana, Steve Winwood, Chicago, Frank Gambale)
Elijah M Parr *on AMOR PERDIDO
BASS & KEYBOARDS
Bob Parr (Cher, Brian Setzer Orchestra, Barry White)
PERCUSSION
Rafael Padilla (Miami Sound Machine, Shakira, Gloria Estefan)
Efren Guzman (Alejandro Fernandez, Armando Manzanero, Andrea Bocelli)